This feature is available in Professional, Premium and Managed versions of One Stop Order Processing

You can import your Ebay, Amazon, X-Cart, eBid, SellerDeck, Actinic, Magento, CubeCart, osCommerce, BigCommerce, Interspire,CRE Loaded, ekmPowershop, Pinnacle Cart, Shopify, RomanCart, Paypal, Mail Order and Telephone Sales into Xero as a series of Invoices, into a selected account. All invoices are imported as a single customer (Sales) for a single product (Goods). The total invoice cost and VAT is split into the relevant accounts.

The following instructions explain how to set this up.

1 You will need to add the Xero view, you can do this by clicking the menu option View-> Add-> Accounts-> Xero

2 Tick the orders to export and click on the Export Orders button (

) and select Xero .

This will create an CSV file in the C:\OSOP folder. If required, you can change the name by selecting the Xero View and selecting the View->Change Export Options menu option or click on the button to the right of the View selection field (

).
3 Login to Xero at https://login.xero.com/

4 Follow the menu option Accounts -> Sales menu option, shown below.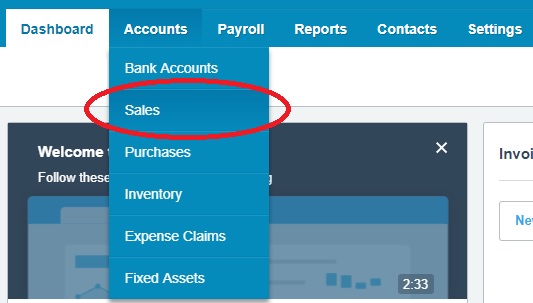 5 click on Import button, shown below: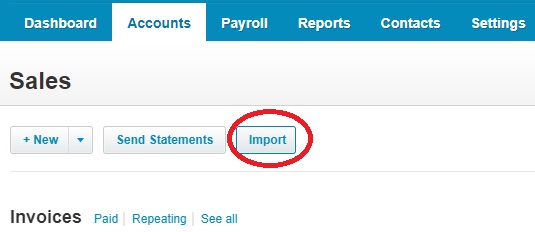 6 Ignore Step 1 and Step 2, click Browse and select the file export from One Stop Order Processing (by default, C:\OSOP\Xero.csv). Tick Yes, update contact details with imported address details and Tax - inclusive, shown below: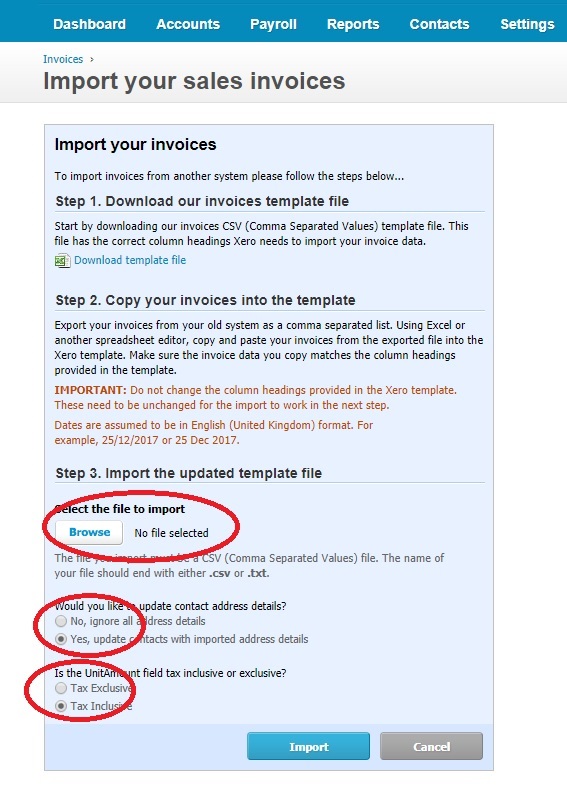 7 Click on Import.

NOTE : Orders will be imported into the Xero Sales Account. If you want to import this into a different Xero account you should create a new account (In Xero, in the Settings->Report->Chart of Accounts page). The Tax is split at 20%. You can change this to a different rate (or use different Tax rates using a macro) by changing the value of the *TaxType" field in the Xero One Stop Order Processing view.

8 The orders should then be imported.



Using One Stop Order Processing with eBay, Amazon, Magento, Shopify, Etsy, Onbuy, Flubit, X-Cart, eBid, SellerDeck, Oxatis, CubeCart, osCommerce, Interspire,CRE Loaded, ekmPowershop, Pinnacle Cart, Rakuten, RomanCart, Paypal, Asos, WooCommerce , PrestaShop, Groupon, Weebly, Mail Order, Telephone Sales, CDiscount,OpenCart, Channel Advisor, Royal Mail, MyHermes, UKMail, DPD, Yodel, UPS, Metapack, Parcel 2 go, Quickbooks, Sage, Xero, Parcelforce and Stripe