Order Import file is taking too long to import into One Stop Order Processing.

This feature is available in the Lite, Professional, Premium, and Managed subscriptions of One Stop Order Processing.
The following article explains how to speed up the time it takes for your Order Import file into One Stop Order Processing.

If the processes of importing an order file into One Stop Order Processing is taking too long, this is likely due to the order import file being too large.

The following steps explain how to reduce the size of the order import file:
Defining a period of orders-

Many selling channels such as EKM allow you to define a period of time so only these orders are including in your order file. You can set orders to be imported from one date to another date or over a given time such as the last week or day. By doing this you are reducing the number of orders included in the order file and therefore as the order file is now smaller there is less data for One Stop Order Processing to process reducing the time taken for the file to be imported.


The above example shows how to select a date range in EKM.

If the above method isn't possible, please use the following method-

Removing orders in Notepad-

1. Download your Order .csv file from your selling channel

2. Go to the save location of your Order .csv file

3. Rightclick on the Order file

4. Click Open with -> Notepad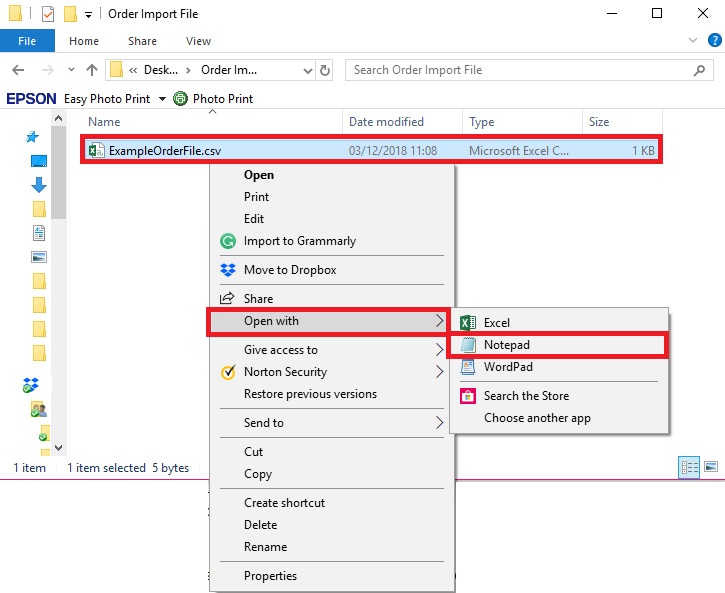 5. Once the file is open within Notepad remove any orders that do not need to be imported into One Stop Order Processing

6. Save the file

7. Import into One Stop Order Processing as usual