The following guide explains how to import Mighty Deals Orders into One Stop Order Processing.

You can import your orders (vouchers sold) from Mighty Deals into One Stop Order Processing. For more information about One Stop Order Processing click here. For more information about Mighty Deals click here.

This feature is available in the Lite, Professional, Premium and Managed subscriptions of One Stop Order Processing.



To import the Mighty Deals orders do the following:

Select the Import Orders dialog (Down arrow icon or File->Import and Export->Import Orders menu option).





1 Click on the Add button to create a new OSOP import type (select the Other Shopping Carts, CSV format (OSOP Format) choice)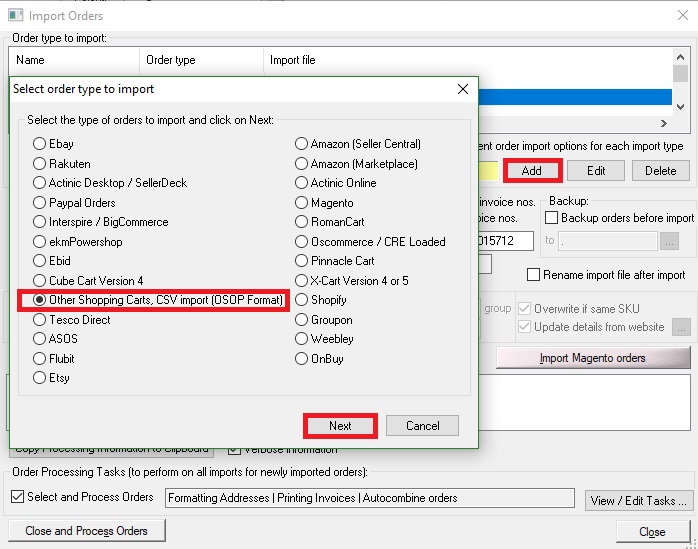 2 Select the CSV order file exported from Mighty Deals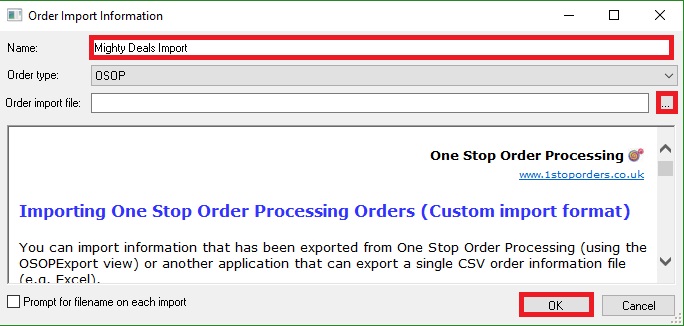 3 Change the Date Format (in the OSOP options) to DD/MM/YYYY HH:MM:SS

4 Tick Use OSOP compatible header for order import file

5 Copy (and Paste) the following header line into the header box

Item ID,Order ID,Order date,Checkout date,Item title,Item title2,Item total,Total P&P,Custom:Entered val. 10,Invoice Firstname,Invoice Lastname,Invoice Address line 1,Invoice Address line 2,Invoice Address line 3,Invoice Postcode,Invoice Telephone,Invoice Email,Delivery Instructions,SKU,Dispatch date,Tracking ID

6 Tick Mark all imported orders as Paid

7 Click OK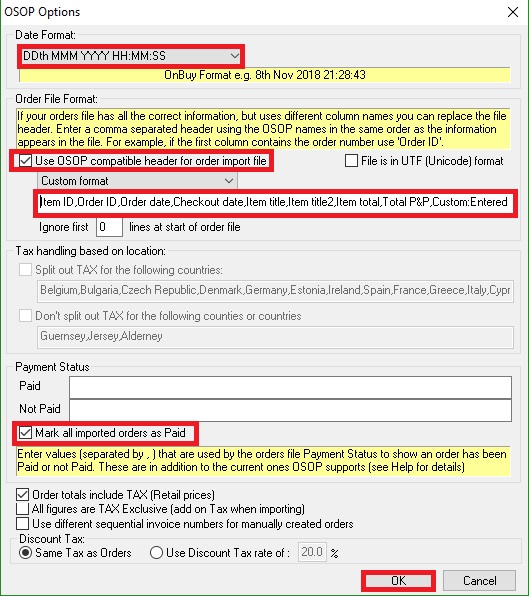 8 Import the orders.