The following guide explains how to prevent orders being shown on more than one order line in One Stop Order Processing.

This feature is available in the Professional, Premium and Managed subscriptions of One Stop Order Processing.

When using One Stop Order Processing items can take up multiple lines in your order view, this is because the view has fields with item details in.


How to prevent orders being on more than one line-


1.Click the Customize Current View Button (The clipboard with the 2 ticks)



2. Go to the Selected: box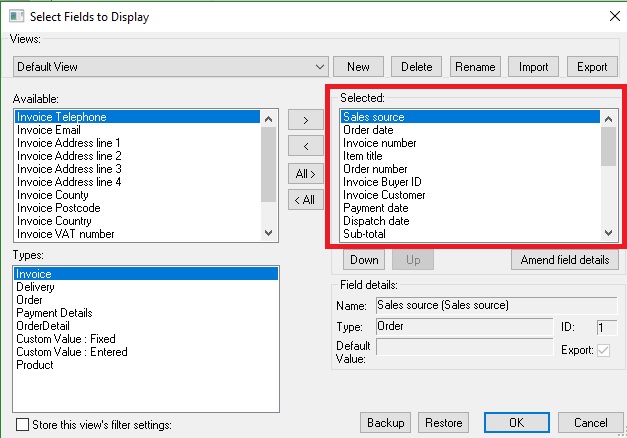 3.Select any fields to do with item details (E.g. Item weight)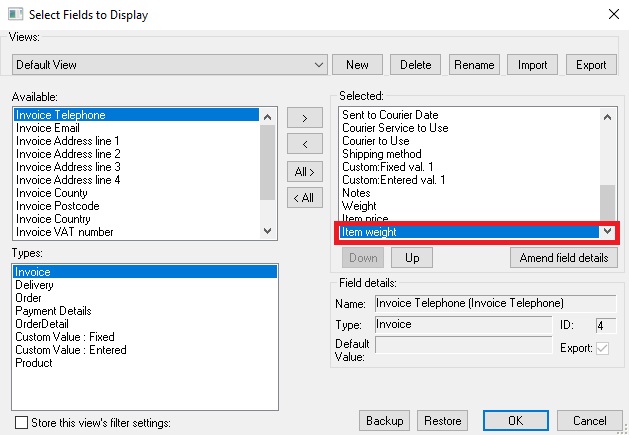 4.Click the arrow pointing to the left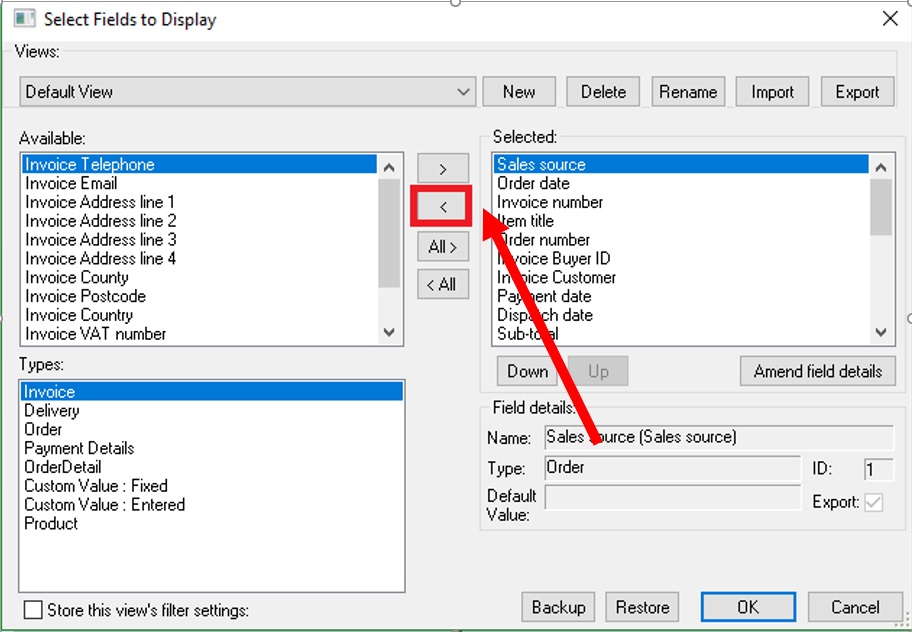 5.Once you have done this for all the item detail fields click OK and refresh the page by click F5.
However, if you still need some of the item details in the view to help you process orders then you can highlight the orders with more than one item so hey can easily be identified as being from the same order.


1.Click the ... next to the Advanced button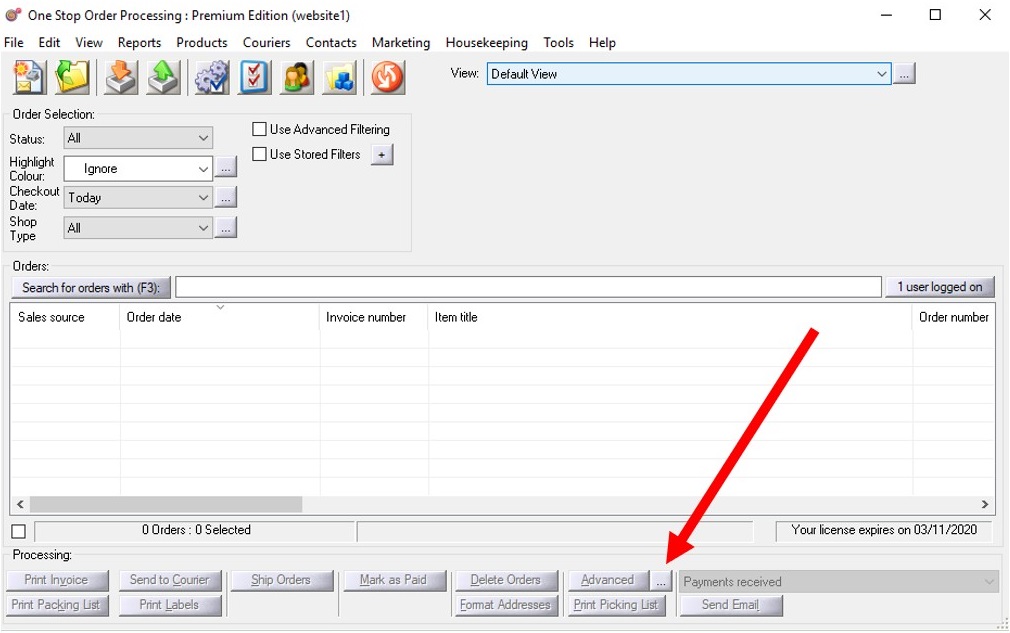 2.Click Add



3.Name the Rule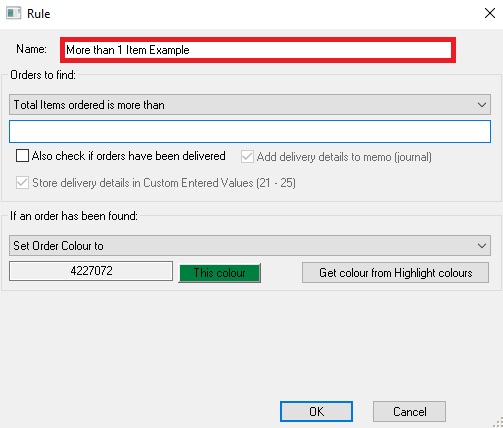 4.From the first drop-down menu select Total Items ordered is more than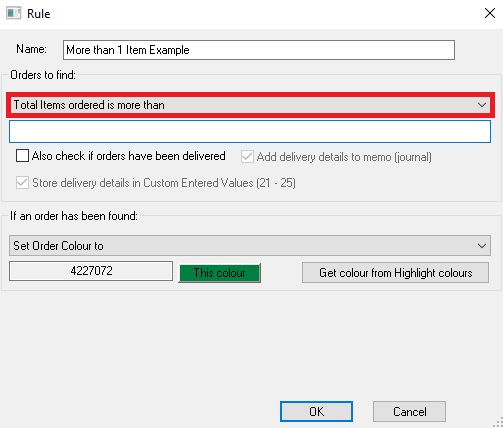 5.Type 1 into the field below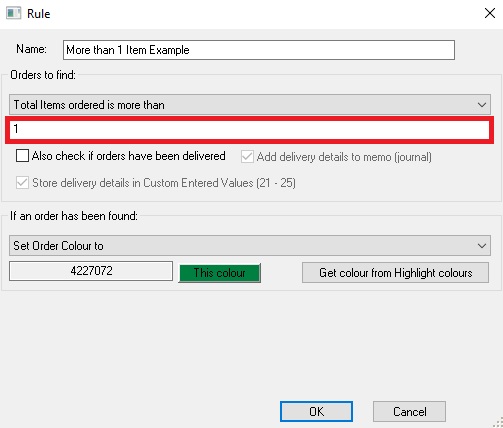 6.From the second drop-down menu select Set Order Colour to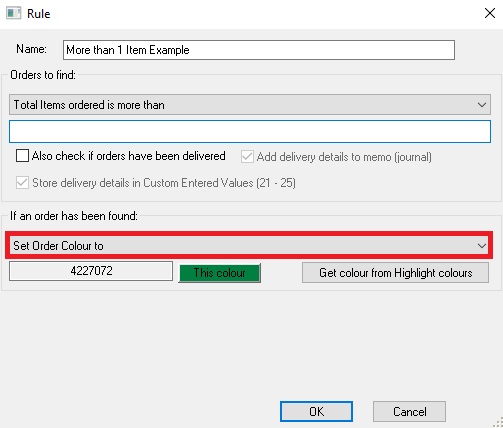 7.Choose an appropriate colour.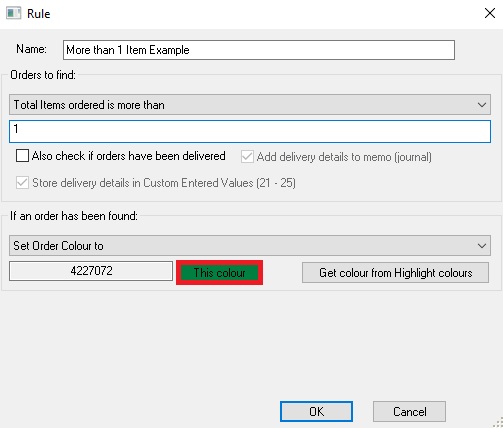 8.Click OK
Highlight orders automatically on import


9.Click Set up Automatic Import and Processing..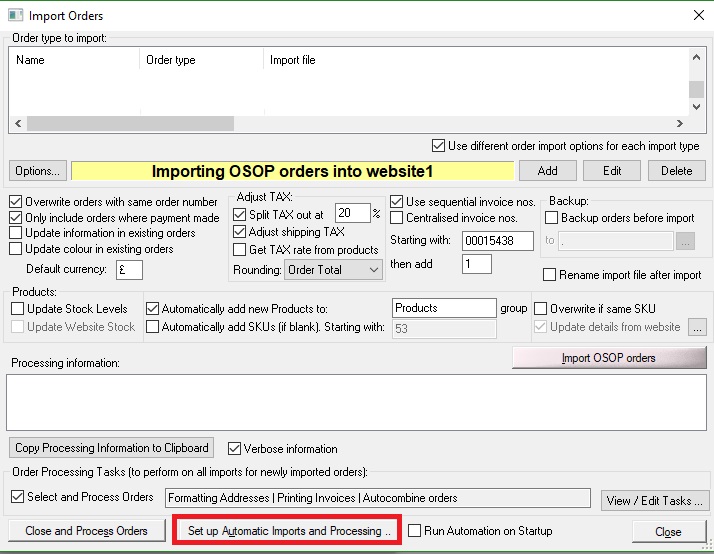 10.Click Options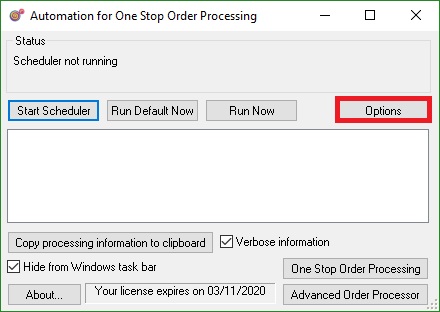 11.Double Click one of your options from the Actions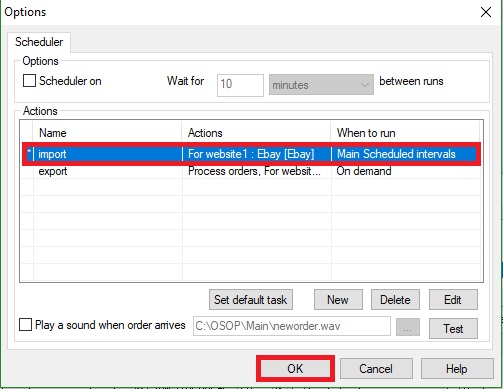 12.Tick Advanced Order Processing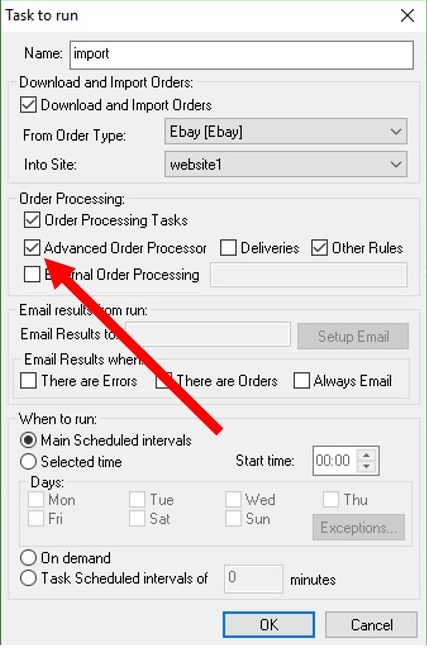 13. Tick Other Rules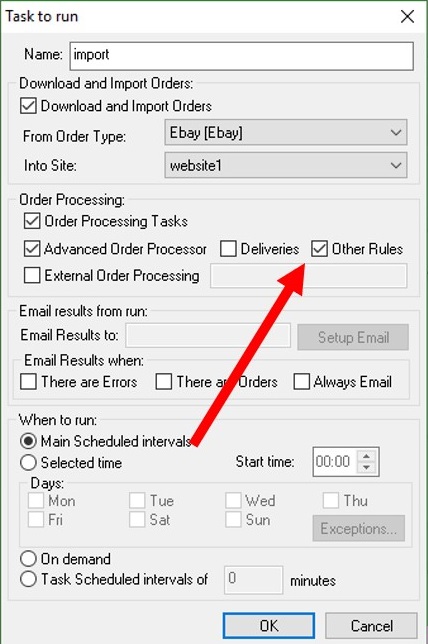 To test this rule-

1. Tick all Orders

2. Click 'Advanced' button

Using One Stop Order Processing with eBay, Amazon, Magento, Shopify, Etsy, Onbuy, Flubit, X-Cart, eBid, SellerDeck, Oxatis, CubeCart, osCommerce, Interspire,CRE Loaded, ekmPowershop, Pinnacle Cart, Rakuten, RomanCart, Paypal, Asos, WooCommerce , PrestaShop, Groupon, Weebly, Mail Order, Telephone Sales, CDiscount,OpenCart, Channel Advisor, Royal Mail, MyHermes, UKMail, DPD, Yodel, UPS, Metapack, Parcel 2 go, Quickbooks, Sage, Xero, Parcelforce and Stripe


�