How to import your Presta Shop Orders Into One Stop Order Processing
The following guide explains how to import orders from Prestashop into One Stop Order Processing.

This feature is available in the Lite,

Professional, Premium and Managed subscriptions of One Stop Order Processing.



You can manually import your orders by using the order export module you can purchase and have a go at the demo at the following link.

https://addons.prestashop.com/en/data-import-export/17596-orders-csv-excel-export.html

To create a compatible order export with OSOP using the Prestashop Order Export module do the following:

(insert pic of main page)

On this page you will need to set the following fields to equal the following:

- File format = CSV
- Date format = Y-m-d H:i:s
- Each product has a seperate line = Yes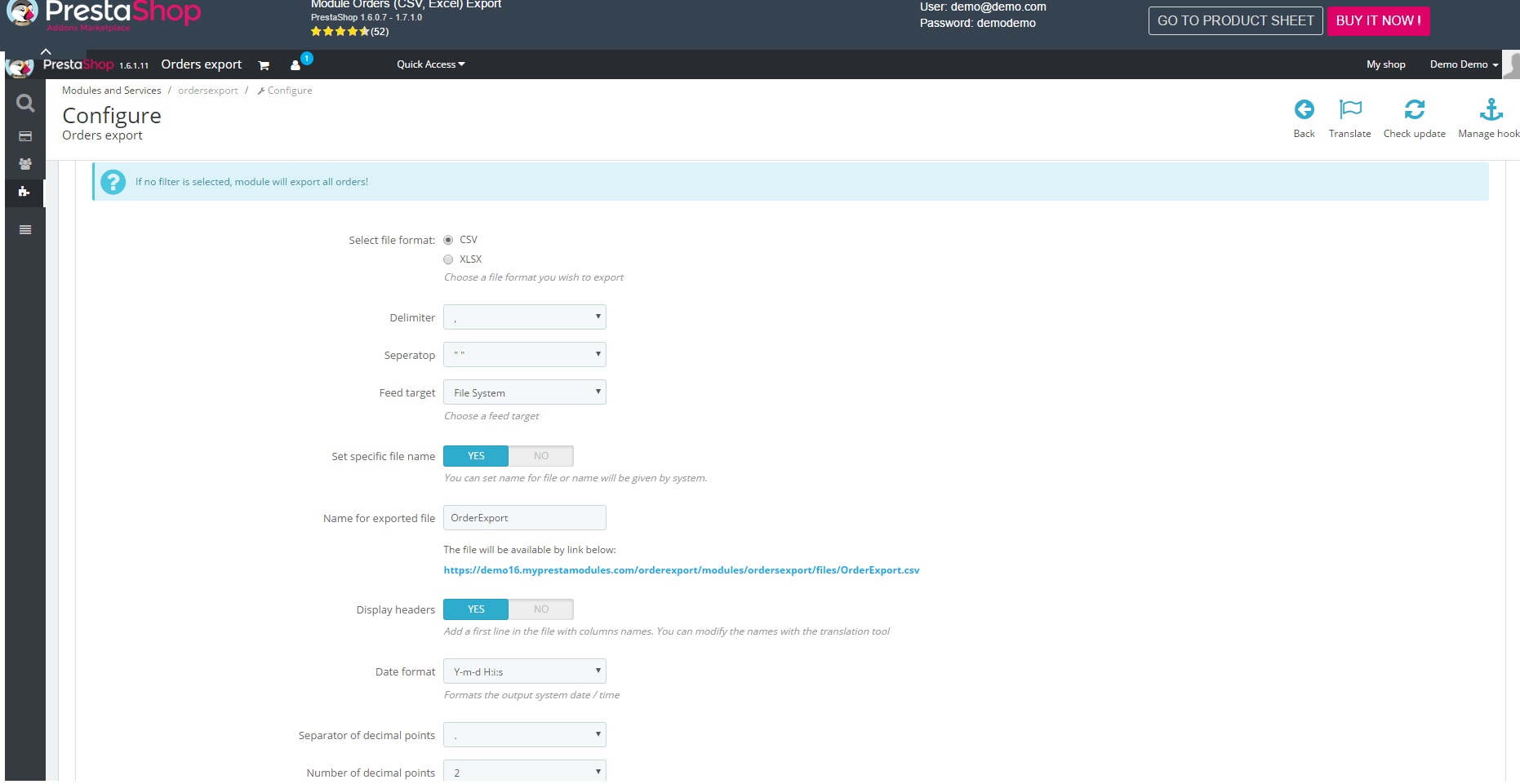 You will then need to Click on the Filter Fields Tab.

You will need to move the following fields in the following order across to the right hand column.

Order ID, Total Products( with Tax), Total shipping(with tax), Payment Method, Carrier Name, Payment date, Order comment (message), Invoice Customer first name, Invoice Customer last name, Invoice phone, Invoice Other, Invoice address line 1, invoice address line 2, invoice city, Invoice Zip/Postal Code, invoice Country Name, Invoice company, Product ID, Product Name, Product Quantity, Product Unit Price(Incl Tax)





You can then export your orders.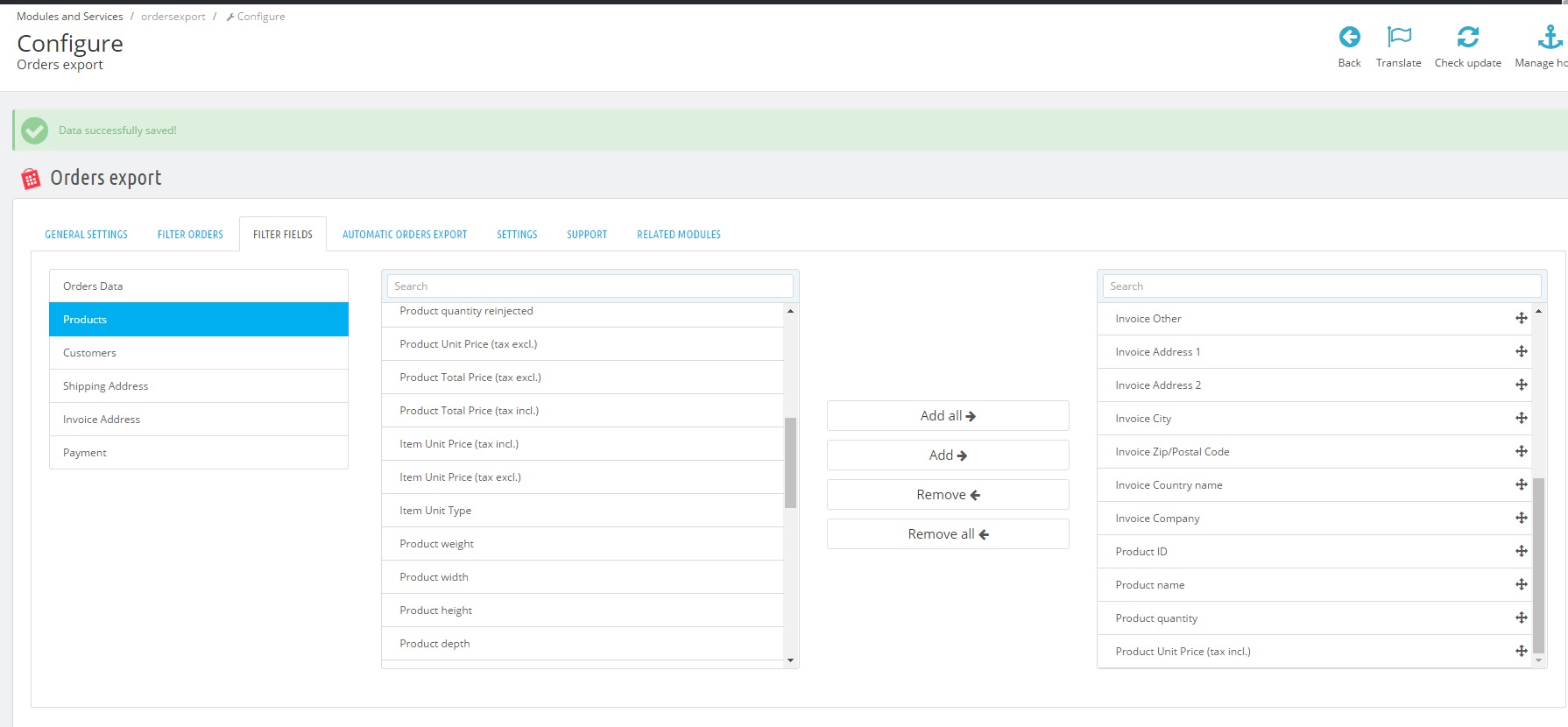 To import your Presta Shop Order Export file do the following:
Click the Orange import orders button.
Click Add
Click "OSOP or other Shopping carts (CSV format)
Name your import and attach your exported file
Click next
Change the date format to DD/MM/YYYY HH:MM:SS
Tick use OSOP compatible header for order import file
Copy and paste the following header into the box.

Order ID,Sub-total,Total P&P,Payment method,Shipping method,Order date,Delivery Instructions,Invoice Firstname,Invoice Lastname,Invoice Telephone,Invoice Fax,Invoice Address line 1,Invoice Address line 2,Invoice Address line 3,Invoice County,Invoice Postcode,Invoice Country,Invoice Company,Item ID,Item title,Item quantity,Item price


Tick Order totals include Tax ( if you charge VAT on your orders)

You can then import orders.


Tip: This module also allows an automatic order export to an email address when new orders are found